A self-employment is a great option for many people. You can be your boss, choose the projects you want to work on, and decide how much money to make. In addition, self-employment offers some tax benefits that are not available with other types of employment.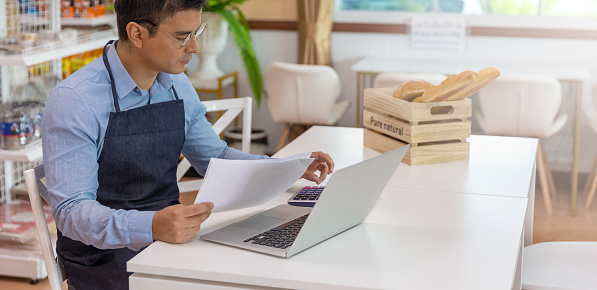 But there are many things you need to do when working as a self-employed person to maintain good records and avoid any problems with your taxes or employers. 
Here's what you need to know about being self-employed.
1. Keep Good Records Of All Your Business Income And Expenses. 
As a self-employed person, you will have more income than expenses each month – but this does not mean it is okay to forget about keeping track of your expenses. These records will be important for tax time, when you may have some deductions to claim, or when you need to provide details on income and expenses to a prospective employer.
2. Get An Appropriate Business License In Your City Or State. 
You need this license to prove that you are legally allowed to conduct business in the area where you live and work. If you do not have this license, it could negatively affect any future job search efforts if employers find out that you were self-employed without a proper business license.
3. Consider Getting A Separate Bank Account For All Of Your Business Finances. 
This is one way to make sure everything stays organized and that there is no confusion about what money belongs in which account. This will also make it easier to track your income and expenses each month so that you can prepare the appropriate tax forms when it is time to file your taxes at the end of the year.
4. Handle All Of Your Business Dealings With A Professional Attitude. 
Your clients or customers need to feel like they are getting what they pay for, which means that you need to be on top of everything from payment schedules, to contract negotiations, to delivering work on time and meeting deadlines.
By taking care of things in a timely and professional manner, your clients will trust you more and be more likely to use your services again in the future or recommend you to others. And if you miss a deadline or fail to get something done satisfactorily, you could be jeopardizing your business's reputation – which is something you need to avoid at all costs.
5. Make Sure You Understand The Tax Implications Of Being Self-Employed. 
This includes understanding what types of taxes you will owe, and when they are due. You will also want to make quarterly estimated tax payments so that you do not end up owing a large sum of money come tax time. If you are unsure about any of this, it is best to consult with a tax professional who can help you determine what you need to do to stay compliant with the law.
6. Get Adequate Insurance Coverage For Your Business. 
This includes both liability insurance and workers' compensation insurance, depending on the type of work you are doing. The liability insurance will protect against any legal issues that may come up if a customer gets injured while working with you or feels they were mistreated in some way by your company.
And the workers' compensation insurance is necessary if you have employees since this type of coverage protects them in case they get injured at work.
7. Keep Your Business Separate From Your Personal Life As Much As Possible. 
This means trying not to mix personal finances with business-related expenses (unless you have a separate bank account for your business), not using personal assets to cover business costs, and making sure that all of your dealings with anyone involved in your business stay professional and respectful at all times – even when things do not go as planned.
By following these tips, you can set yourself up for success as a self-employed individual. Just remember that it is important to stay organized, keep good records, and always maintain a professional attitude if you want your business to thrive.
To know more, click the original site.